Benefits of Purchasing Porsche OEM Parts


---
When you choose a Porsche vehicle to be your companion on the Scarsdale roads, it's likely because you enjoy the way it drives and the level of engineering that can be found in the vehicle. New or pre-owned, Porsche vehicles are made to perform well, as long as you use genuine OEM parts on them. With that being said, why should you use OEM Porsche parts over aftermarket ones? Find out today with the Porsche parts experts at Porsche Larchmont.
Porsche OEM Parts vs. Aftermarket Parts
When you're looking for new Porsche parts, it may be tempting to opt for aftermarket ones from other parts centers in the New Rochelle area. However, that's not always the best idea. Genuine OEM parts have been produced to high-quality standards with rigorous testing to ensure optimal performance, and the same can't always be said for aftermarket parts. Let's take a look at some benefits of using genuine Porsche parts vs. aftermarket parts:
Simpler Install: Porsche OEM parts are the same as the original part that was on your vehicle. Combine that with the high-quality manufacturing process, and you have a part that offers the perfect fit for a simpler install.
Professional Finish: Not only is the manufacturing process well sorted out, but expert Porsche technicians will inspect the genuine OEM part to ensure that it offers a professional finish. This will lead to better durability and usage over aftermarket parts.
Easy to Order: No need to drive all around Mamaroneck looking for the exact part you need when our parts experts can help. You can order OEM Porsche parts online or visit our parts center for more information.
Coverage: OEM Porsche parts are also backed by a 2-year warranty to give you added peace of mind on the road.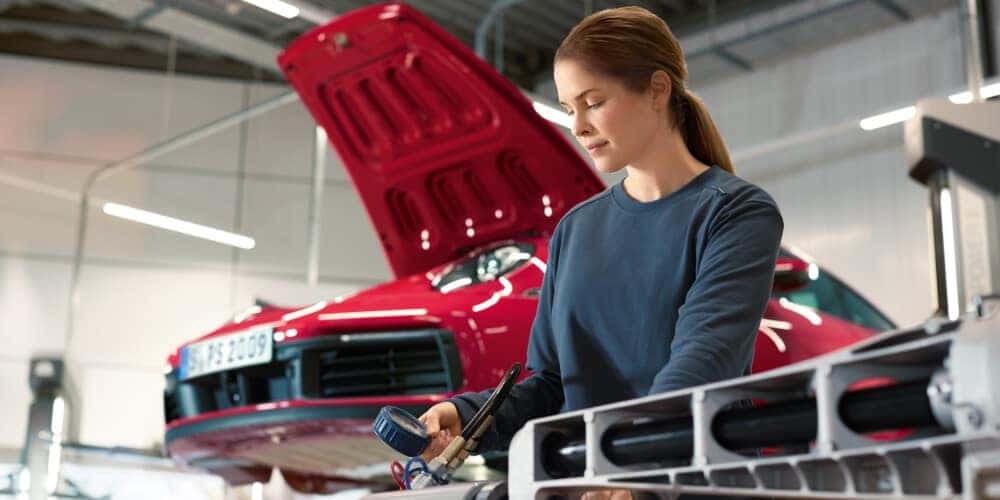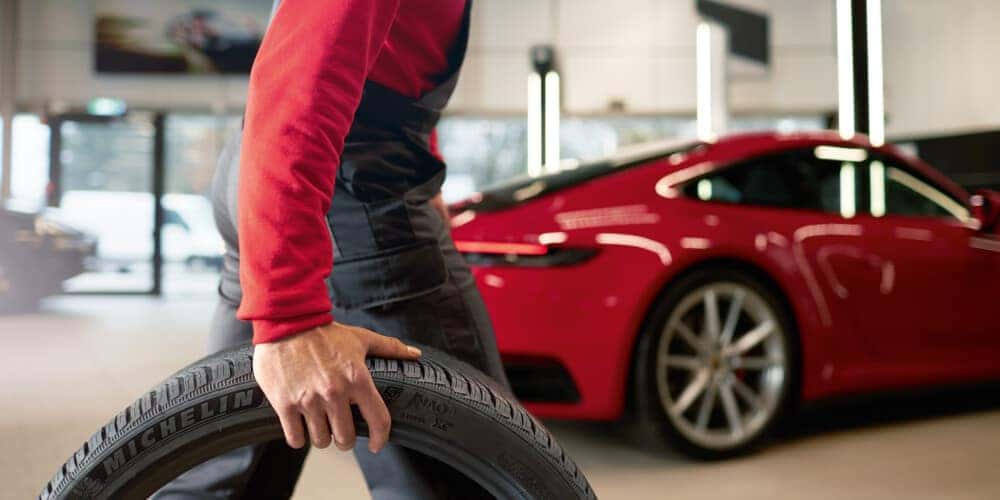 Why Get OEM Porsche Parts From Us?
It's clear that you should choose genuine OEM Porsche parts for your vehicle, but why should you get them from us? Not only are we friendly and easy to work with, we truly have your best interests in mind. Here are some reasons why you should get OEM Porsche parts from our team:
Easy Maintenance: Not much of a DIY parts installer? We've got you covered. We offer simple scheduled maintenance plans tailored to your Porsche model so that your vehicle continues to run smoothly when we maintain it with genuine Porsche parts.
Expertly Trained: Our team of technicians is refined with regular training and has the expertise to work on your vehicle. They use cutting-edge technology and specialized tools to ensure your Porsche receives nothing but the best at our service center.
Our Commitment to Quality: We know your Porsche is a valuable asset, and we promise to treat it as such. Our commitment to you is that we'll take care of your Porsche vehicle, so rest assured when it's in the hands of our team.
How to Purchase Parts From Porsche Larchmont
When you're ready to purchase genuine OEM parts from a trusted team, the clear choice is to work with us. We offer the ability to purchase OEM Porsche parts directly from our team. Just visit our parts page, and you'll be able to order what you need directly online with a credit card. If you have questions about what part to order, you can always speak to one of our team members for assistance.
Shop Genuine Porsche Parts Today
We want your Porsche vehicle to continue to impress you on the streets of Larchmont, and the best way to ensure that is by using genuine OEM parts. When you're ready, feel free to shop Porsche parts with us and order them directly from our page. It's simple, all you need to do is visit our parts site and just choose exactly what you need. We look forward to impressing you with quality parts and a professional team at Porsche Larchmont. As always, be sure to let us know if you need any help.