The Taycan, Its heart: electric. Its soul: Porsche.
---
What makes an electric sports car the first all-electric Porsche?
♦ A crest that lends metal a soul. ♦ A battery that stores goosebumps. ♦ A cable with the power to fuel dreams. A display that portrays emotions.
The Taycan is ready for the future, thanks to its innovative concept. It is characterized by the features that have always been decisive for any Porsche: pure emotion and maximum driving pleasure.
Ready to take home the Taycan today? Check out our in-stock inventory. Your dream car may already be at the dealership.
---

---
Charging in your own garage is the most obvious solution for many, because it can easily be integrated into their everyday routine. However, not only charging at home, but also charging on the road, should be undertaken intuitively and seamlessly. Which is why we already offer a network of several thousand charging facilities, together with partners such as IONITY and Electrify America. Today, several thousand fast charging options are already available around the world. In conjunction with the Porsche Charging Service, we will enable you to charge your vehicle at a constantly growing network of Electrify America 800V DC fast charging stations for a period of three years, for free with unlimited non-consecutive 30 minute sessions.

Mobile Charge: Use the standard Mobile Charger Plus to charge the vehicle – connected to your mains supply. Or the optional intelligent Mobile Charger Connect with touchscreen. You can also conveniently attach the Mobile Charger Connect to your garage wall in the optionally available Charging Dock. The Porsche Connect app allows you to access information about the remaining charging time or battery charge.
Porsche Turbo Charging at many authorized Porsche dealers further expands the Porsche charging network. With locations coast-to-coast, on the highway, or in the city, you can charge a Taycan at speeds of up to 270kW.
Porsche Charging Service: Thanks to the Porsche Charging Service, charging at public pedestals is even easier: Charging by Porsche or the Porsche Connect app allow you to locate charging pedestals in many countries, start the charging process and pay your bill. There is no need to register with the respective provider. Charging is conveniently administered and invoiced via your Porsche ID account. You can locate current charging options at any time via your vehicle's Porsche Communication Management, in Charging by Porsche or the Porsche Connect app.
Current charging facilities can be accessed at any time via Porsche Communication Management in your Taycan or online at www.porsche.com/taycan-charging
---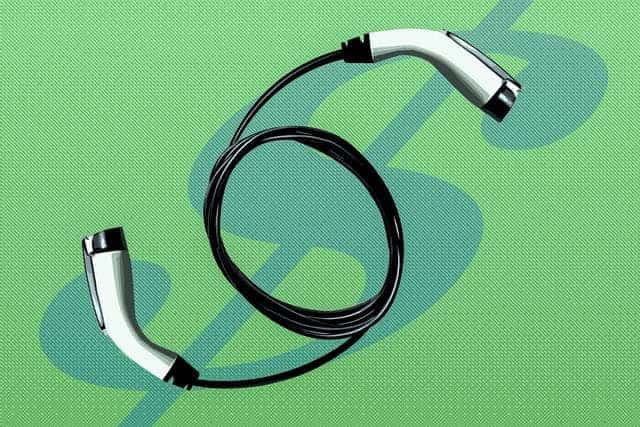 Federal tax credit up to $7,500
The federal government as well as some state governments are offering special incentives for hybrid and battery electric vehicles. Discover what financial incentives are being offered in your area by visiting afdc.energy.gov.
New York: The federal Internal Revenue service (IRS) tax credit ranges from $2,500 to $7,500 per new EV purchase for use in the US. The size of the tax credit depends on the size of the vehicle and its battery capacity. Combine with a NYSERDA Drive Clean Rebate of up to $2,000. The credit expires on December 31, 2022, or sooner based on government allowances.
---
Range
The EPA range estimates enable comparison to other electric vehicles. These range estimates provide guidelines but the distance you can drive (range) varies considerably based on a number of factors, such as driving conditions and traffic situation (e.g., stop-and-go driving or highway driving), personal driving habits and selected driving mode (e.g., Sport), speed, topography, use of comfort/auxiliary equipment (e.g., air conditioning, heat, etc.), optional equipment (e.g., wheels and tires), weather, outside temperature, number of passengers, cargo, age of vehicle and the battery, battery capacity, and charging habits.
The estimated EPA range for the Taycan 4S is 203 miles.
The estimated EPA range for the Taycan Turbo is 201 miles.
The estimated EPA range for the Taycan Turbo S is 192 miles.
Porsche asked AMCI Testing to conduct independent tests to evaluate the range of the Taycan 4S, Taycan Turbo and Taycan Turbo S to help customers make more informed decisions. Tested on AMCI Testing's "City/Highway Commute Cycle" route on public roads in and around Southern California, the results were calculated by averaging the vehicle's performance over five test cycles. Mode with Auto Regeneration selected and while using the HVAC in Eco mode.
AMCI Test Results:
Taycan 4S with Performance Battery Plus: 271 miles
Taycan Turbo with Performance Battery Plus: 275 miles
Taycan Turbo S with Performance Battery Plus: 278 milesMore information on AMCI Testing's results can be found at: www.amcitesting.com/taycan
*As with all battery-electric vehicles, the actual range of the Taycan will vary based on a number of factors as described above with regard to EPA range estimates.
For More Information on the Taycan, Contact Us Below.